BBQ 500
With "BBQ 500", your oven turns into a barbecue hitting 500°C.
N°3 pieces:
Rotary grill: it allows you to check how the cooking is going by moving dishes with a simple gesture.
Drip pan: its size is compatible with that of the grill: it protects the oven floor and collects any excess grease.
Tongs: they help you rotate the grill and turn the meat without poking it.
Specifications
| | |
| --- | --- |
| Maximum temperature | 1.000°C |
| Compatible with | All Alfa wood and gas-fired ovens (except the ONE) |
| Category | Accessories |
| Product Line | Domestic |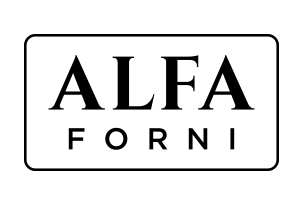 Made in Italy
Description
Barbecuing has never been so easy and…juicy!
BBQ buffs will find out how easy it is to control the heat while you are cooking.
"BBQ 500" converts your Alfa wood or gas-burning oven into a barbecue with enough power and control to cook over the flame or embers and to grill more quickly or more slowly with the door closed. Use the door to impart extra smoky flavour to your dishes and keep the meat juicy and tender.
Try Alfa ovens for two methods of cooking:
Open-door direct cooking: it means placing the food directly over the embers at high temperatures. It is suitable for small meat cuts and exploits the Maillard reaction to deliver deliciously browned food that literally melts in your mouth.
Closed-door indirect cooking: in this case, the meat is placed to the side of the fire and is baked at a moderate temperature for a long time.